The happy thirteen of the Agro-Park Fair!
A perfectly organized event that grows into the south-eastern leader of this industry fair is behind us.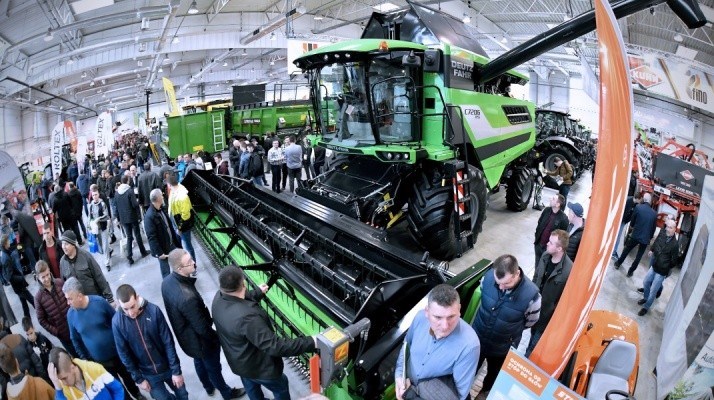 From February 29 to March 1, 26,632 people visited the 13th edition of the Agro-Park Fair in Lublin. Nearly 200 exhibitors presented an offer of new machines and devices for agriculture. In addition to agricultural equipment, the visitors visited stands with seeds, fodder, equipment for livestock buildings and stands with plant protection products and fertilizers.
The lecture prepared by the Lublin Chamber of Agriculture on VAT in agriculture was very popular among the visitors. "Nearly thirty thousand visitors confirm our belief that farmers are looking for knowledge about modern solutions and want to invest in the development of their farms" - says Maciej Wituch, Project Director at Targi Lublin. The program also included trainings prepared in cooperation with the Lublin branch of the Agency for Restructuring and Modernization of Agriculture concerning IRZPlus.
The Agro-Park fair is addressed to farmers, owners and managers of farms and representatives of service companies. This is the best place to get acquainted with the wide offer, learn about the latest technologies used in agriculture, and obtain information on subsidies. "We always create a space for business meetings, but also for the exchange of experience and knowledge between professionals in the agricultural sector, which was also successful in Lublin" adds Filip Głogowski-Kurpisz, Event Director from the Grupa MTP.
During the ceremonial opening of the Fair, the 30th anniversary of SIPMA S.A. was celebrated. The diplomas of recognition from the Marshal's Office of the Lubelskie Voivodeship were presented by Deputy Marshal Michał Mulawa. Mariusz Sagan, Director of the Strategy and Entrepreneurship Department, presented the diplomas and medals on behalf of the Mayor of Lublin.
In the "Product of the Year" industry competition, the Competition Committee awarded the following companies:
In the category of CULTIVATION MACHINES - SIPMA RN 1000 BORYNA mineral fertilizer spreader, by Sipma S.A.
In the MACHINES FOR FARMING category - John Deere 6155 M tractor, entered by the company Wanicki Serwis Sp. z o.o.
In the SEEDS, AGRICULTURAL CHEMISTRY, TOOLS AND SERVICES category for AGRICULTURE - AMAZONE UF 02 compact mounted field sprayer, submitted by Kobo P.H.U. Karol Bogusiewicz.