Exhibitors list available
Meet professionals and learn about the latest agricultural industry news for 2020.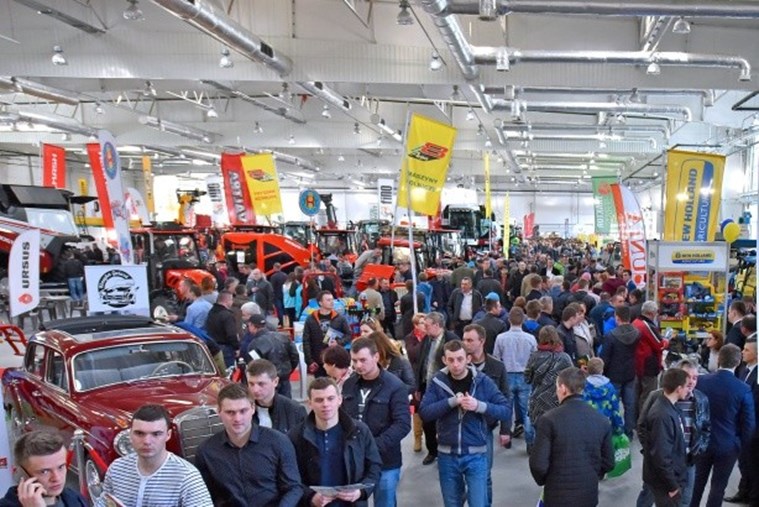 The upcoming edition of the Agro-Park Agricultural Fair will be full of representatives of top brands from various fields of the agricultural industry. John Deere, New Holland, Claas, Valtra, Kubota, Deutz Fahr Case IH or Steyr are just a few. Every year, over 200 exhibitors representing the most recognizable agricultural brands on the Polish market take part in the fair.
See the entire list of exhibitors HERE >>>
Among the exhibitors you will find producers and distributors of agricultural machinery used in the process of growing, harvesting and storing crops. Representatives of the animal husbandry sector will also be present, with a range of products for farms engaged in rearing.
The Agro-Park Agricultural Fair is addressed to farmers, owners and managers of farms and representatives of service companies. This is the best place to get acquainted with the wide range of machinery and equipment used on the farm, learn about the latest technologies used in agriculture, and obtain information on subsidies.
Do you want to organize a visit with your friends? We recommend taking advantage of the special offer of co-financing for groups of over 15 people. The value of the surcharge is PLN 2 + 8% VAT for each kilometer driven towards Lublin. The maximum section of the route with co-financing is 250 km. Co-financing for arrivals does not apply on Sunday, March 1, 2020.